Office Team
·
Guardian Angel Carers Chichester
·
Hybrid Remote
Training Facilitator
Training Facilitator  
Job Purpose
To ensure all care workers are appropriately trained to deliver high quality care.

Let's talk about the role, you will be:
Training external colleagues in compliance with the 'Guardian Angel Carers' induction programme and delivering refresher training programmes for internal colleagues. The primary roles are preparing training materials and conducting training programmes.
You will be delivering our award winning training both virtually and face to face, in our in house training room. You will manage our E Learning platform for new and existing colleagues to ensure our colleagues remain compliant and training records are kept up to date.
You will work closely with the recruiters to ensure that induction is completed for all new colleagues coming through the business this will include communicating with our Franchisees.  
The Training & development coordinator will work closely with our Head of training and development and may be required to support them in their role. This may include developing and updating new and existing training and development workshops.
Your skills will include:
· Strong communication skills both written and Oral
· Highly developed interpersonal & Presentation skills
· Self Motivated
· Able to use your own initiative 
· Quickly able to build rapport with new people
· Excellent IT skills 
· Confident with using Microsoft Office
You will have:
· Previous experience of training in cores subjects including care certificate
· Experience in creating & delivering training programmes
· Ability to design fun, engaging and memorable courses

Your qualifications include:
· NVQ Level 3 (or equivalent) In health & Social care
· A teaching/training qualification PTTL, DTTLA, CTTLS or city & Guild 7302
Not essential but desirable:
Train the trainer qualification for safer manual handling of people, safeguarding adults and medication awareness.

Salary: £23,000 per annum (Increasing to £25,000 on successful completion of probationary period)
40 hours per week 08:00-16:00 Monday - Friday 
Job Type: Permanent
Location: Offices in Chichester & Worthing base office would be Chichester 
Application deadline: 13.05.2022
Position

Locations

Remote status

Hybrid Remote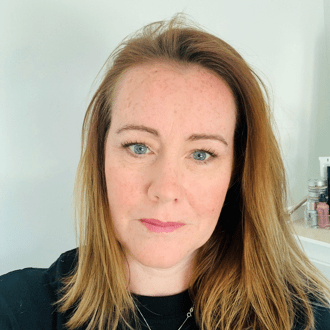 Contact
Tracy Clarke
Recruitment & Selection Manager – Office Team
Guardian Angel Carers Chichester
Why work with us?
Salary & Compensation

We offer excellent rates of pay, including holiday and travel pay, a workplace pension and a six-month bonus. We also have flexible work schedules that suit you and your lifestyle.

Cloud 9 & Benefits

Our CareAngels get free car breakdown insurance. We offer a 'sphere' bonus every six months to those who meet the criteria. We want our colleagues to know that they are appreciated. We recognise achievements with thank you gestures. We get together at fun social events including quizzes and beach walks. We love to support charity events and to fundraise, especially if it involves baking!

Professional Development & Training

Our first-class in-house training programme will give you the tools you need to excel in your new role. This includes specialist training, CPD and our monthly 'Wings' meetings where we learn, reflect and have fun. We offer colleagues the chance to train for an NVQ in care. We love to create career progression opportunities and to see all our colleagues succeed and thrive.
Workplace & Culture
At Guardian Angel Carers, we want everyone who works with us to be able to maximise their potential and to feel valued and rewarded. Your journey begins with outstanding paid training and the support and development continues throughout your career.
Our core values are very important to us. They guide how we work, how we treat our clients and how we treat each other. We are compassionate, friendly, reliable, professional, with a real focus on quality.
If this sounds like somewhere you would thrive, then come join the team. We are expanding to support the growing number of people looking to live as independently as possible in their own home.
"Guardian Angel Carers are always committed to developing their team, and creating career opportunities. They truly care for their clients and the team. All the personal touches they deliver, going above and beyond, is why I love working for them."
Nicola Godwin - Recruitment Manager
About Guardian Angel Carers
We are proud to provide high quality care for our clients, enabling them to live as independently as possible in their own homes. Guardian Angel Carers works with adults, predominantly elderly, and those living with dementia, increasing frailty and other life limiting conditions. We help administer medication and also with washing, dressing, shopping, meal preparation, domestic duties and much more. We also offer companionship. Our CareAngels go above and beyond and they know that it's the little things that make a difference to our clients' lives.
Office Team
·
Guardian Angel Carers Chichester
·
Hybrid Remote
Training Facilitator
Loading application form
Already working at Guardian Angel Carers?
Let's recruit together and find your next colleague.